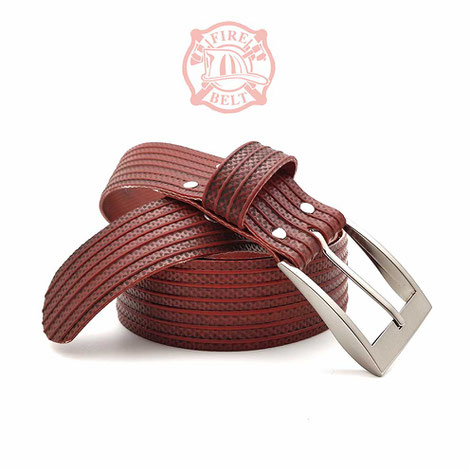 De Originele 'Fire Belt'
De 'Fire Belt' riem wordt handgemaakt in Nederland (Dutch Design) van een authentieke gebruikte brandweerslang! Iedere 'Fire Belt' is zorgvuldig gemaakt en krijgt het originele 'Fire Belt' label. De 'Fire Belt' riemen worden gemaakt met een stevige tevens elegante Italiaanse gesp. Ontworpen & gemaakt om te dragen! 
Bestel jouw originele FIRE BELT bij ons ONLINE
The Authentic Fire Belt
A 'Fire Belt' is belt, handmade in Holland, made from authentic firehoses which were used to save mankind and beyond! Each 'Fire Belt' is carefully constructed in to a red, original labeled belt. An Italian made steel buckle makes sure u can wear your 'Fire Belt' just in any circumstance! Built to wear!
Order your original FIRE BELT here ONLINE