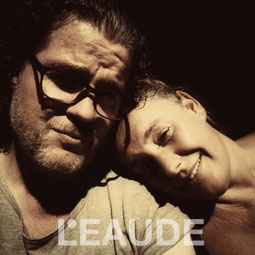 C U R I O U S I T Y   M A K E S   S C E N T S
Étoile Maastricht's first edition of three beautiful fragrances, composed by Martijne van Vught and Philippe Disse to enjoy and indulge with serious curiosity!
Philippe:  "These days, you buy a brand, an image of a hype or type, produced for the pop-culture. If you are done with that, lent us your eyes, ears and your nose..."
The Dutch designer-duo go the olfactory way (the nose experience) with their new brand L'EAUDE [French: the water of] Martijne van Vught & Philippe Disse composed a deep fig-fragrance named 'Eve's fig leaf'. A second fragrance named 'Versailles' with deep notes of woody Oudh, Almond and a slight touch of Vanilla. Their third summerish warm scent is called 'Jardin d'Orange'. Close your eyes, your in mediterranean Italy!      www.leaude.com
---
---