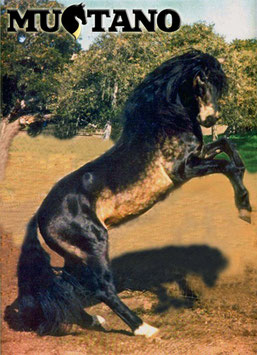 Handmade in the Stylish heart of Maastricht, 
Mustano bracelets are created with a great deal of passion and dedication. 
A Mustano bracelet can be recognised by its slightly curved, solid silver or gold clasp. While the natural, colour-strong horsehair bracelet is woven by hand.
The Mustano bracelets have a tough and timeless appeal to generations of men. 
On its own or next to your favourite watch, the style is versatile, adding a casual, trendy or stylish touch to any wrist.  The Mustano horsehair bracelets are waterproof and can therefore be worn 24/7. 
Curious to see more of the collection and find out where to buy Mustano Bracelets?
Visit the Étoile Maastricht website or visit us in our store, we have all colours and sized available!
Prices start from: € 165,-
https://www.etoilemaastricht.com/étoile-maastricht/mustano/
Picture left: Stallion Mustano, which ruled his herd between 1990 - 2007 in Colorado USA
---