Posts tagged with "etoile"
---
20. April 2018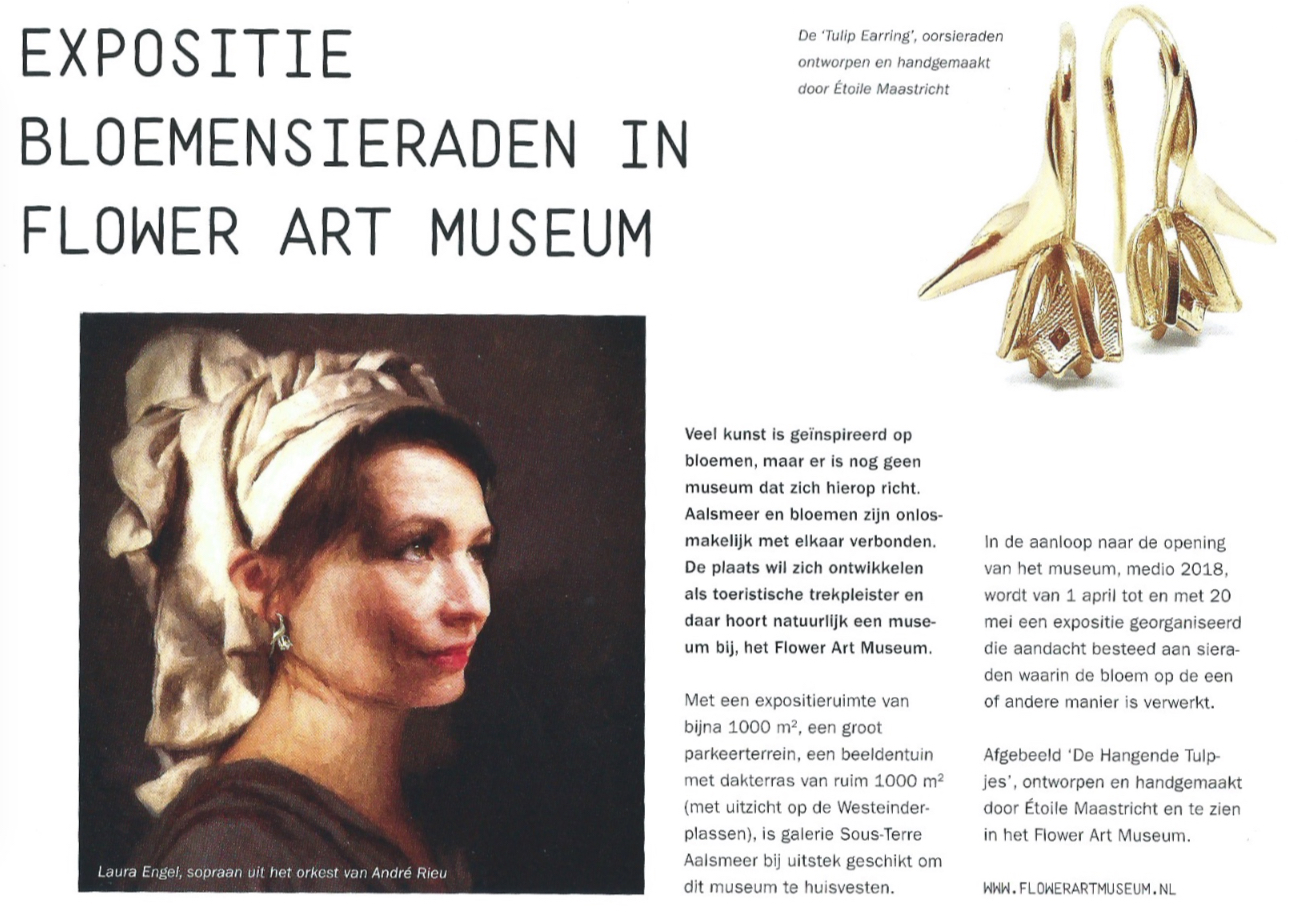 Translation of article: Many artworks are inspired by flowers! But, there's no Museum specialised is such art... The Dutch city of Aalsmeer is a true Capital of flowers. This city of Aalsmeer is preparing to get developed as a touristic environment of Flowers and a true existence of a enormous Flower Art Museum. A 1000 square meter museum, a huge parking space, a large sculpture garden and a 1000 square meter terrace overviewing the 'Westeinder-plassen" (nearby lakes). Until the official...
12. April 2018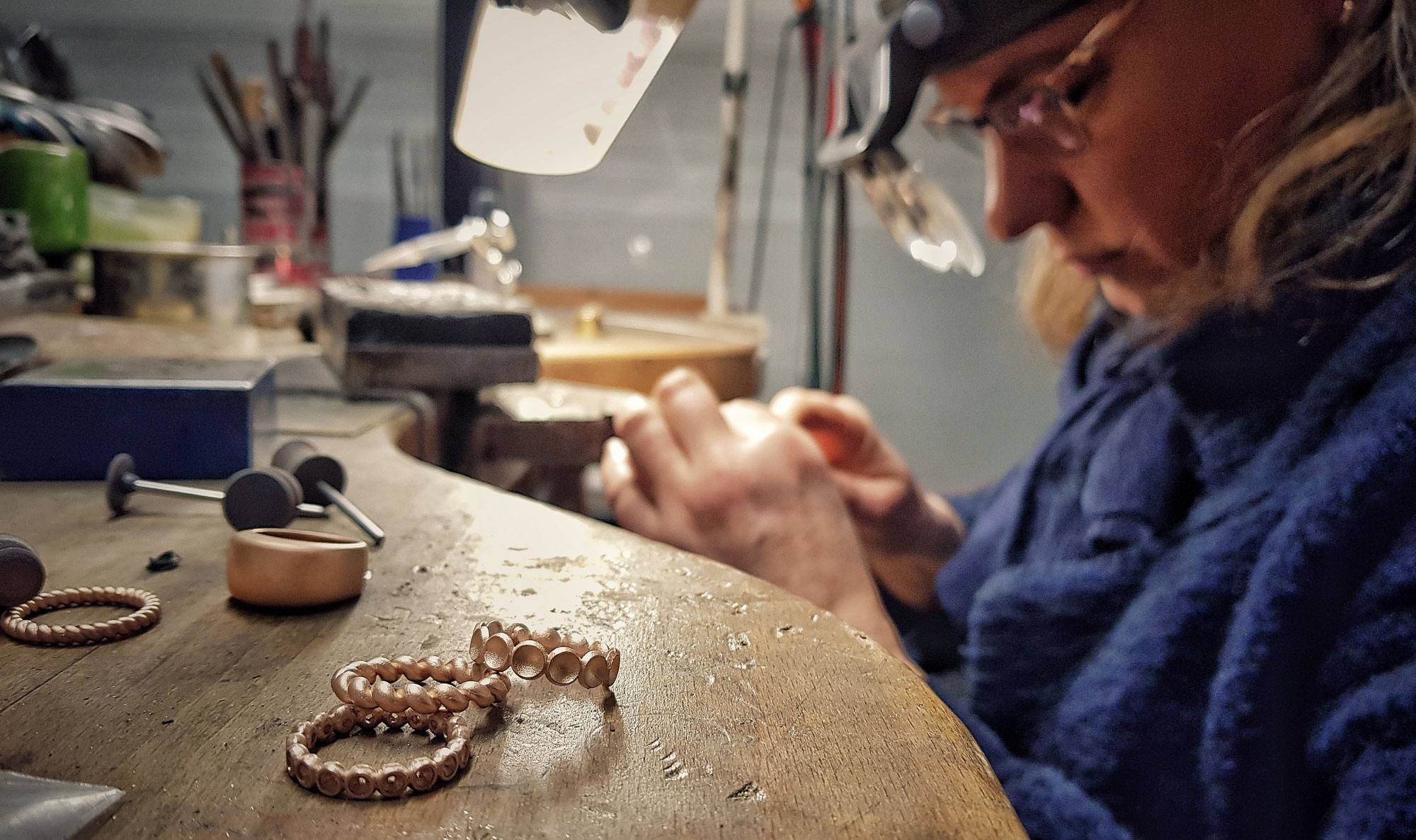 Martijne is working intensively in our workshop on our newest label 'TULP' jewelry! Colorfull as the Dutch Tulips! Ready to florish soon.....