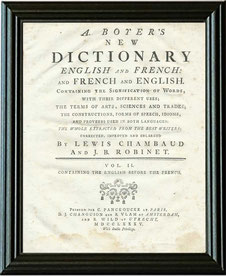 Every day an artistic graphic design made from a true vintage dictionary book page (issued 1785). Re-used and re-issued in a new and free artistic context by Philippe Disse of Étoile Maastricht.
The Daily Dictionary Project starts on Sunday July 1st 2018 until Sunday June 30th. 2019.
All printed pieces will be available online at €12,50 (free shipping)
Each print is titled, stamped and re-dated on the backside.
To be continued...
The Daily Dictionary is a project by Philippe Disse of Étoile Maastricht, the Netherlands 2018 - 2019